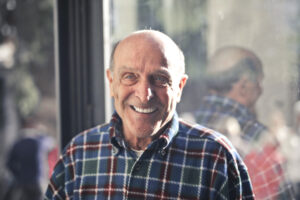 When you have gaps in your smile caused by lost teeth, this could mean serious trouble for your oral health. Over time, this could mean additional missing teeth and even a prematurely aged appearance. In today's blog, your Santa Rosa and Rohnert Park, CA, oral surgeons talk about how we prepare and place dental implants.
Preparing Your Smile
How do we get started? First, we want to diagnose the cause of your tooth loss. To do this, we employ advanced digital imaging technology. These images let us identify the factors behind your tooth loss, and identify any issues that need treatment before we move forward with replacement. For those receiving dentures, we may need to extract a few remaining teeth to pave the way. The images and impressions we gather with digital technology are also used to design and fabricate your prosthetics and oversee the placement of the implants themselves.
Placing the Implant Posts
We choose the perfect position and angle, and then guide the post into place with digital technology. The posts are small screw-like devices made from titanium, which is biocompatible. The body will accept these as natural roots, so they bond with the jawbone through a process known as osseointegration. This also stimulates the growth of bone tissue around the new roots, preventing the collapse that often occurs after tooth loss and leads to additional lost teeth and an older appearance.
Restoring Your New Teeth
Sometimes, we need to wait for the placement area to heal, but other times we can move forward in the same sitting. Next, we attach an abutment to the post which allows the restorations or prosthetics to be attached. For an individual missing tooth, we can use a custom-made crown, but we can also secure bridges and fixed dentures too. These can last far longer than traditional bridges and removable dentures, offering decades of tooth replacement. You can smile with confidence and even eat your favorite foods again. The dentures will never slip when you eat or speak, and you don't have to take them out for cleaning and soaking.
If you have minor or severe tooth loss and want to enjoy a full smile again, get started by scheduling a consultation with our team, so we can decide which options are best for you. We love to help people in our community enjoy complete smiles again, and we're here to answer any questions you may have about this process.
Does Your Smile Need Tooth Replacement?
Our team is ready to offer durable and lifelike tooth loss solutions with dental implants. If you have any questions about finally treating your minor or even major case of tooth loss, then contact your Santa Rosa, CA, oral surgeons by calling 707-545-4625.