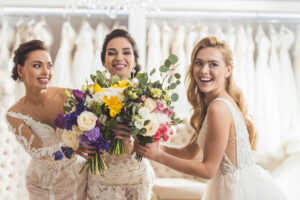 From time to time, a tooth can become a serious problem. In these instances a tooth extraction procedure can be helpful in the restoration of a healthy smile. While saving healthy natural dental material is a priority, it is also necessary to quickly eradicate situations that may lead to further complications.
Severe infection is one common way in which the health of your smile may become compromised and require that one or more of your teeth will need to be removed by a trained oral health care professional. There are two different forms of this process, depending on multiple factors. A simple extraction can occur when the tooth is whole and can stay together while being pulled. Surgical extraction is a more complicated process when an incision is necessary to ensure that all the matter below the gumline is able to be recovered. At Santa Rosa & Rohnert Park Oral Surgery in Santa Rosa, CA, we work diligently to gather all the remnants of your tooth during an extraction. Through the use of digital x-rays and CBCT technology, we can give you a gentler experience with less radiation and intrusiveness. Discover the benefits of surgical tooth removal!
Imaging Technology Gives Your Provider More Tools
One of the ways we work to bring you excellent care in the extraction of a problem tooth is through the use of sophisticated imagery to get the most information about your specific situation. When extractions become a surgical procedure, it can be as a result of a break or other damage beneath the gums. Finding all the remnants is a vital step in preventing future harm from infection. These pieces will also need to be removed prior to the placement of a dental implant with a titanium post.
Digital x-rays are a less invasive method than traditional film radiographs. These also have the added benefit of emitting less radiation during the process so that you can feel safe in your procedure. CBCT imaging can also help to gather a complete view of the situation.
Take The Steps To Prevent Future Harm
If the extraction is needed to restore a severely infected tooth, it is important to take the lessons you have learned here to heart. The cause of this bacterial issue could happen in another area of the mouth, so speak with a trained oral health professional about the best ways to prevent damage in the future.
Take time to learn about your prosthodontic possibilities as well. There are multiple amazing ways to restore your smile with a replacement prosthetic tooth!
Trusted Oral Surgery In Santa Rosa, CA
When a tooth becomes a problem and needs to go, contact your Santa Rosa, CA, oral surgeons by calling 707-545-4625. We can help you restore your liveliness to your smile through removing hazards to your oral health future!