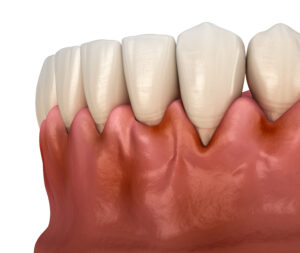 What happens when you notice sores or lesions in your smile that don't heal? These are examples of oral pathologies, and lack of treatment could mean your smile is at risk for serious complications. In today's blog, your Santa Rosa and Rohnert Park, CA, oral surgeons talk about how we approach treatment for oral pathologies.
Common Examples
Oral pathology is a general term that refers to any diseases that form in the salivary glands, jaws, and interior of the mouth. In most cases, these are benign, but in rare situations they could mean the presence of issues like oral cancer, and the sooner they're identified and treated, the more likely you are to enjoy a complete recovery. Which is why when you notice sores, lumps, red and white lesions, and ulcers in your mouth that don't heal after two weeks, you should let us know. Also watch for swelling and lumps.
Possible Complications
These could potentially be cysts, tumors, or indicators of oral cancer. Studies from The Oral Cancer Foundation show that at least 53,000 people will be diagnosed with oral cancer this year alone, and of that number, half will succumb to the disease in just five years. The main cause of this high mortality rate is the fact that the disease is rarely caught in the early stages. Which is why if you notice changes in your mouth, even changes to your voice or a sore throat/hoarseness that doesn't change after a week, you should contact us right away.
Examining Your Smile
To begin, our team will conduct a thorough examination of your mouth with 3D scanning technology and digital x-rays. These systems use a fraction of the radiation, and images are available instantly chairside, so we can walk you through the diagnostic process. Our team will also look at your health and dental history too. After our thorough and detailed diagnosis, we will be able to identify areas with cancerous or possibly precancerous tissues. If necessary, we will schedule a biopsy for you too. Our team is part of the Santa Rosa Memorial Hospital Trauma Team, so we can conduct an examination and treatment with precision and skill. Our team can create a minimally invasive treatment plan, and work with you to safeguard your overall health.
If you have any questions about oral pathologies, or if you're ready to schedule a visit, then please contact our team today to learn more.
Do You Have Questions About Treating Oral Pathologies?
Our team wants to help you and your loved ones enjoy optimal oral health again, so don't ignore the potential warning signs of an oral pathology. If you would like to learn more about protecting the health of your smile, then contact your Santa Rosa, CA, oral surgeons by calling 707-545-4625.