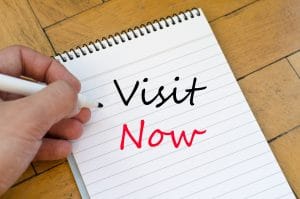 Sometimes, you can easily determine whether you should come in to see us or not. Other times, you may find yourself swaying one way and then another. Since protecting your dental implants is very important to the longevity of your complete smile and promoting optimal oral health, it's usually best to err on the side of safety and to come in. Let's run through some moments during which you may think you're overreacting and we think it's definitely time for a quick check-in with our team.
#1: Your Bite Doesn't Feel Balanced
This may happen as the result of a wide array of issues. You may be congested and the pressure against your teeth makes you feel like things have changed but they have not. Or, some amount of damage to a restoration may mean that your bite is not balanced. To keep dental implants safe and successful, if your bite balance seems different, it's best to come in to receive the care you may require. It's certainly better than waiting to see if the strange sensation ends up worse, accompanied by discomfort, etc.!
#2: Your Hygiene Is Consistently Frustrating
Let's say that every time you floss your smile, your floss either seems to get stuck or when you pull it away from your dental implant or it shreds. Perhaps you brush as suggested but you still have a bad taste in your mouth or your smile doesn't seem clean. Bring yourself right in for a visit. To ensure your implants remain safe, it's very important we help you feel you can effectively clean your smile!
See Us If You Notice A Change
Remember that we would rather see you about changes you notice than not. Protecting dental implants means it's okay to check in with us if you think you may need some assistance! Schedule the time you need in Rohnert Park, CA by calling Santa Rosa and Rohnert Park Oral Surgery at 707-584-1630 to schedule your visit today.