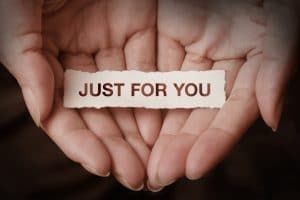 When you're making the effort to take your smile from one with missing teeth to one that's complete and exceptionally healthy again, your experience may lead you right to our practice. With us, you'll have the opportunity to learn all about dental implants, the many ways they can support restorations, and you'll have questions answered. Did you know that in addition to finding out about multiple benefits, learning about costs, and more, we will also spend time talking with you about customizing your care? If you're not sure what this might mean, it's just one more aspect of receiving implants with us that may boost your confidence!
By Carefully Choosing Materials
When we provide you with a plan for your dental implants, we're not simply providing you with stock materials that we use for every single treatment. Instead, what you can expect is to receive beautiful, customized, hand-picked materials that we have mindfully chosen. By customizing top of the line materials, you look forward to exceptional quality for a smile that hits all the marks in regard to function, beauty, longevity, and more.
With Precise Planning
Customizing your care means significant planning. You aren't going to have a dental implants care plan identical to someone else's. Yours will be your own, through discussion with us, talks about how you'd like to replace teeth, and digital imaging. Remember that the placement of implants requires precise work, which will make sure your smile is balanced.
By Collaborating With Your Other Doctors
We work with your general dentist and any other doctors or specialists who have been caring for you to ensure the experience you have with receiving dental implants works not only for the missing tooth but for you as a whole person. 
Get The Customized Implant Care You Deserve
Receive completely customized care and tooth replacements when you visit our practice for implants. Schedule the time you need in Rohnert Park, CA by calling Santa Rosa and Rohnert Park Oral Surgery at 707-584-1630 to schedule your visit today.