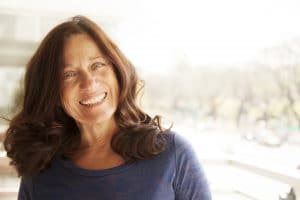 There are some times you will be so very happy to have dental implants! However, since you haven't had the experience yet, you may have a hard time conjuring up these potential moments. Lucky for you, we have heard stories from many of our patients about moments they have felt overjoyed by their decision. Let us share a few with you!
#1: When You Remember Having To Conceal Your Denture
Perhaps you used to eat out with friends or family and would sometimes have to remove your partial or full denture. Maybe you occasionally got food stuck within it. Maybe you sometimes found it easier to chew without your partial in place. Whatever the case, when you think back on situations in which you felt it necessary to remove a denture, you can smile and breathe a sigh of relief: Eating in social situations is never an issue with dental implants, which stay right where they are.
#2: Foods You've Been Missing
There will likely be a moment once you receive dental implants when you see a food you've always loved and feel that knee-jerk reaction telling you that you cannot have it because it's too difficult to chew. Then, you'll remember: I have implants! As a result, you can reach for that delicious snack with confidence and just enjoy yourself.
#3: When Someone's Talking Awfully Close
It's one thing to speak in close quarters with someone when you feel wonderful about your smile's appearance. It's quite another when you're worried that someone will notice your bridge or denture. With dental implants, you will never have this feeling. Someone may stand quite close or lean in to whisper. Fortunately, you won't be worried about the way your smile looks when they do!
Choose Implants For Confidence In Your Smile
Learn more from our team about how dental implants can make a positive impact on your feelings about your smile. Schedule the time you need in Santa Rosa, CA by calling Santa Rosa and Rohnert Park Oral Surgery at 707-545-4625 to schedule your visit today.