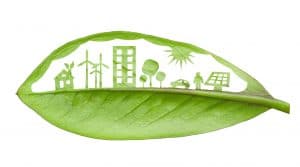 If part of your qualifications as you seek out an oral surgery practice for yourself is that you prefer one that leans toward a green, sustainable, convenient philosophy, then you will be happy when you meet us. We encourage you to take into consideration some of the ways we practice smile care that provide you with what you need, while minimizing waste (which includes your time, producing pollution, etc.) and a harmful impact on the environment!
Our Technology Is Digital
If you are uncomfortable with the use of conventional X-rays because they release much more radiation than digital imaging (around 50 percent more!), because conventional X-rays rely on film that becomes waste, on chemicals that end up as waste, and more, then come on in for a visit. Our oral surgery practice offers digital imaging to make your experience safer, faster, more convenient, and better for the world at large.
We Make Planning Simple
We do our best to help you feel that accessing the oral surgery you need is easy and does not complicate your life. Remember that you can read all about our services on our website and you can even send a message with a question or request a visit online.
Implants Typically Last
Receiving dental implants protects you and can help minimize waste at the same time. We provide our oral surgery patients with biocompatible posts, which means that they will not harm organic tissue. They are capable of lasting within your smile as your root replacements for the rest of your life, which means you're not wasting time dealing with the need for replacement implants and we are not disposing of them. You get them and you keep them, assuming you're giving them the care they need! Simple.
Enjoy Convenient Oral Surgery With Our Team
Learn more about how we do our best to make your experience streamlined when you visit us for an appointment. Schedule the time you need in Rohnert Park, CA by calling Santa Rosa and Rohnert Park Oral Surgery at 707-584-1630 to schedule your visit today.