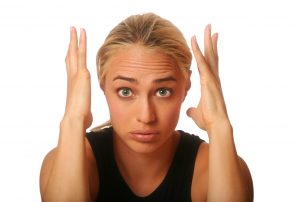 Yes, we know: When you first learn about dental implants, the information is straightforward. You find out that an implant is a post that acts as a root replacement and it can support a restoration. Phew! Easy. Then, of course, you find out that there are so many different types of restorations and configurations and before you know it, your head is spinning! Do you want implants and crowns, you wonder? An implant-supported denture? How about a fixed hybrid denture? We get it. You know you want implants but as for personalizing and defining your care plan, well, you could use some direction. Don't wait a second longer! Our Santa Rosa, CA team is going to guide you toward the sources of information you need.
Look Around On Our Website
Of course, when you're just looking for a way to review the options you have available to you regarding restorations and solutions for your tooth loss, you want to be able to see it all in black and white. Why not spend a bit of time, if you want information you can consume, digest, and review, by looking around on our website? It's reliable, factual information, of course, that can help get you started. You'll be able to see it all right in front of you, so you gain a comprehensive understanding about what we can do for you. For instance, we offer:
Dental implants and crowns
Implant dentures, implant partials, and implant bridges
Talk To Us
We know that you may feel a little overwhelmed, which can make you feel intimidated regarding dental implants and sorting out what you need and what you want. While there are lots of questions you'd like answered, when you begin at the beginning, you're really just curious about how we can replace your teeth. Of course, you are certainly welcome to check out our website but you are also more than welcome to simply come in for a consultation with us. Our team of oral surgeons knows that though this is stuff we deal with every day, you're new to implants! When you spend time talking it all over with us, you can actually ask us your questions, big and small, as we go along. You'll quickly gain a better visual picture and understanding of which solution might work for you and those that definitely won't (which you can dismiss for the time being). As a result, you'll quickly get much closer to figuring out your final decision.
Learn About Your Options At An Implant Visit
If you know you want dental implants but you are overwhelmed by your options, coming in for a consultation with our oral surgeons is going to help you figure out just what you need. Schedule the time you need in Santa Rosa, CA by calling Santa Rosa and Rohnert Park Oral Surgery at 707-545-4625 to schedule your visit today.