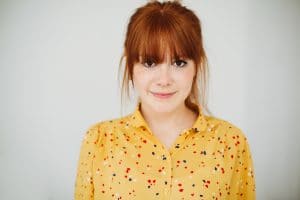 When you assume the worst in regard to dental implants that you would like to choose for your smile, you do yourself a major disservice! If you're making guesses about what our Santa Rosa, CA team can and cannot do, you may end up moving yourself away from major opportunities and improvement solutions for your smile. Why not, instead, assume the best? Figure that if you come in to see our team for help with making tooth loss a distant memory, we will be able to make this happen with the use of implants (don't worry, we're happy to explain why you're welcome to do so!).
We Can Help You Address Damage
We find that patients frequently assume that any type of oral health damage they have already experienced is going to take them out of the running as potential candidates for dental implants. We understand why you might think this. We also understand that along those lines of thinking, you may feel embarrassed to come to us. However, we strongly encourage you to remember that we can help you fix lots and lots of concerns! Whether you're worried about your gum health, jawbone problems, or otherwise, don't stay away. Instead, come see us to learn more.
We Will Work With Your Budget
We know! You have constraints based solely on your budget, which may cause you to assume there's just no hope for dental implants in your life. However, we beg to differ on this topic! Before you guess that all bets are off, you should come in to see us. Did you know that we offer a long list of treatments, crafted from a wide range of materials, that we can replace missing teeth with multiple approaches, and that this all means we can work with many budgets? It's true. Learn more by setting up a consultation.
We Offer More Than You Realize
As mentioned, we offer a lot. We offer crowns and dental implants, implant-supported dentures, All-On-Four, and the list goes on. Do you already know all about each one of these solutions for missing teeth that rely on implants? Are you sure about just how many different ways we might be able to approach your smile? If not, come on in!
Make Dental Implants Work For Your Smile
Instead of assuming dental implants are out of the question for replacing your missing teeth (even if you really want them), instead, assume there's a way! To learn more, call our team to schedule a visit. Schedule the time you need in Santa Rosa, CA by calling Santa Rosa and Rohnert Park Oral Surgery at 707-545-4625 to schedule your visit today.