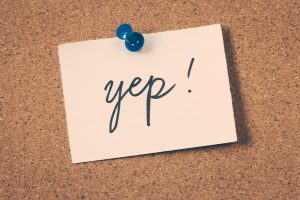 You may wonder to yourself when you find our practice (or if you're already a patient at our practice): "I know they offer oral surgery … but can they help me with that?" Sometimes, you stumble across something you assume we may not be able to assist you with because you think it may be outside of our general area of care. Of course, in such instances, we strongly encourage you to get in contact with our Santa Rosa, CA team to ask about it! You will find that the majority of the time, we will respond with a big "yes!" Consider some possible examples!
When You Want Implants Quickly
When you want dental implants but you want them quickly, you might worry this is just too much to ask. However, for qualifying patients, we offer something called All-On-4 that might work wonders for you. It's a means of placing four dental implants that will then support a full denture. In addition to replacing a full arch all at once, it will also allow you to sidestep the longer journey of traditional implants, as you opt for a quick finish. For some patients, the placement and restoration in just one day is a possibility. You may learn more by scheduling a consultation!
When You Think Your Journey Is A Longer One
When you don't really think you're going to have the typical journey with dental implants because you're fairly certain you need help getting ready to qualify, you might not feel certain about visiting us. We strongly suggest that you do. We don't only offer implants and restorations. We are an oral surgery practice that provides everything you need, whether bone grafting or sinus lifts, as you prepare for candidacy!
When You're Seeking Family Care
You may hear that we offer dental implants and wisdom teeth removal and, as a result, assume we only provide oral surgery to adults. The truth is, we provide care for the whole family! When you have a child in need of help for replacing a tooth or extracting a tooth, etc., remember to contact us. In most instance, we will be able to provide you and yours with the care you require!
See Us For Complete Oral Care
When you need oral surgery care for yourself or a family member, keep in mind that we always suggest you contact our team to learn more about what we offer. By setting up a visit, you can make progress right away. Schedule the time you need in Santa Rosa, CA by calling Santa Rosa and Rohnert Park Oral Surgery at 707-545-4625 to schedule your visit today.