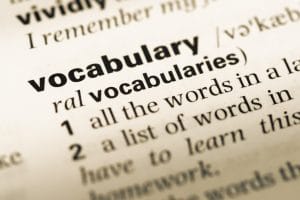 Newbies to the world of dental implants, we are here to help you! We know that it may seem like there are mountains of information ahead of you but in general, we find that this is a sensation that tends to go away once our patients have a solid handle on the basics, such as the terminology! So, today, our Rohnert Park, CA team would love to quickly review some important terms that will help you get started (or refresh some dusty knowledge you've got stored away). As a result, you'll feel much more prepared to continue learning, as you make choices for your smile completion!
All About Implant Posts
What exactly are implant posts, you wonder? Well, we call them by this name or by the term "dental implants." First, what an implant is includes a post, as mentioned, that is made up of titanium. It's safe for your body, including the jaw and gum tissue within which it will be implanted. We refer to the fact that it's safe for organic tissues by saying that it is "biocompatible." Now, as for what implant posts do, remember: They replace the roots of your missing teeth. Then, they stick up just above your gumline, where they will be topped with something known as an abutment. It's another piece that will let us attach your chosen restoration to the post for solid support!
The Basics Of Restorations
This is always confusing at first but you'll quickly catch on! Remember, your dental implants are just the posts replacing your tooth roots. So, what about the rest of your tooth, you may wonder, the part that sticks out above your gumline? To replace this (also called the crown of your tooth), we use a restoration. Or, when we place one, we "restore" your implant. A restoration may be just one dental crown to restore one implant. Or, it may be an implant-retained partial, bridge, or denture.
How Osseointegration Plays A Role
It's a scientific sounding word but it's a basic concept. With that said, it's an exceptional if not nearly magical process that lets you enjoy the benefits that dental implants offer! It's the bonding of your jaw tissue with the dental implant post we place within that tissue. It can take months until this fusion is complete. Once it is, you're ready for your final restoration!
Get To Know More About Implants
Learn everything you need to know when you are first becoming introduced to the world of dental implants by coming in for a consultation. Our team will be happy to assist you in getting started and discovering more! Schedule the time you need in Rohnert Park, CA by calling Santa Rosa and Rohnert Park Oral Surgery at 707-584-1630 to schedule your visit today.