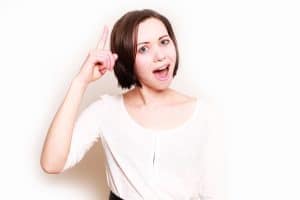 You have probably heard the phrase before, "It's all a matter of perspective." While you may appreciate this idea, you may find that when you're in the midst of experiencing tooth loss and figuring out how to address it, you may feel a bit snarky with the desire to respond with something like, "Nope! I don't think so! I'm definitely missing some teeth and regardless of the outlook, that's still going to be true!" Of course, we understand! However, our Rohnert Park, CA team reminds you that when you apply the idea of perspective to how you deal with your missing teeth, well that is where the real magic comes in! Consider the difference between your outlook and ours on common dental implant topics to see just what we mean!
You See A Disaster, We See A Challenge
We know. Whether you have one missing tooth, multiple teeth that need to be removed and replaced, or anything else, it's very common for patients to look in the mirror and to be struck by immediate stress. What you may see in your reflection is a bit of a disaster. You may worry that the process of getting back to a healthy and complete smile is going to be an extraordinarily rare feat. Now, remember: We see details, needs, and corresponding treatment solutions. We simply see a challenge that we can meet with answers. When you think of things in this more analytical light, you realize that there is a way to make everything better, which is a much more relaxing outlook!
You See Too Many Choices, We See Multiple Options
At first glance, as you're learning that you have access to dental implants and crowns, implants and dentures, implants and partial dentures, an implant-supported bridge, All-On-Four, and more, you may feel inundated with solutions. You may feel like there are too many choices and you worry that coming to a final decision is too much to consider. On the other hand, we see lots of options that mean offering you the care that's best for your personal smile needs is easier than ever!
You See An Obstacle Course, We See Achievable Steps
Perhaps you find out that you need some amount of periodontal care, an extraction, bone grafting, a sinus lift, and then dental implants. This may seem like a complex obstacle course to you. From our perspective? It's just a series of steps that will lead you straight toward accomplishing your goal! Come in to learn more.
Enjoy A Fresh Dental Implant Perspective
Ensure you're striving to look at dental implants and your soon-to-be experience in the best light possible! Let us know when you're in need of additional information or care and we will be happy to help you! Schedule the time you need in Rohnert Park, CA by calling Santa Rosa and Rohnert Park Oral Surgery at 707-584-1630 to schedule your visit today.