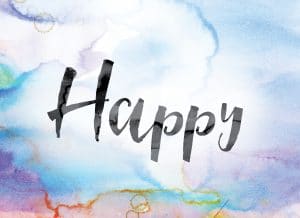 Of course, it's very easy to give into the temptation to assume something will make you happy if only you could attain it. If only you could have that beautiful car, that exceptional sweater, that new piece of technology! However, you may feel hesitant to ever assume you might feel more content from a material item because true happiness comes from within, right? Well, that's true. However, when it comes to feeling more satisfied as a result of replacing missing teeth, we remind you that selecting dental implants is about quite a lot more than simply the dental work itself. It's all about how it impacts your emotional well being, your daily quality of living, and more! So, our Santa Rosa, CA team encourages you to consider how additional happiness just might spring forth from selecting implants with us!
If You're Missing Your Old Smile
If you're missing your old smile, the one that you had before dealing with missing teeth, then there may be a couple different things happening at the moment. First, you may simply feel sad that you have lost your teeth and that you currently have open spaces in your grin. Second, you may have replaced your teeth with a prosthetic that is supported traditionally (without implants) and you're upset that your current smile seems a far cry from your old one. In this instance, we remind you that considering dental implants and restorations can help you with both of these concerns. Remember that they replace your roots, which other prosthetics do not. Then, they support any restoration you end up selecting, from crowns to a denture, etc. The result? You get an exceptionally close replica to the smile you used to have, so you can feel much happier!
If Daily Challenges Are Too Much
Of course, you use your smile every day. Before tooth loss, eating the foods you enjoyed, feeling comfortable in social situations, and even brushing and flossing were all things that you simply did without thinking about them. However, when tooth loss happens, these daily happenings can turn into laborious or stress-worthy chores that cause you more of a challenge than contentment. Fortunately, when you choose to select dental implants and restorations, you can enjoy a smile that's stable. The result? The stress goes away, your daily life normalizes, and you can simply feel happy again!
If Smiling Used To Make You Happy … But Not Anymore
Did you used to love smiling but now, you feel like you just want to hide your smile? Dental implants and restorations look like your natural smile. Choosing them for yourself will let you get back to that smiling-because-you're-happy and feeling-happy-because-you're-smiling experience!
Feel Happier With A Complete Smile
Give yourself the satisfaction of enjoying a complete smile again by coming in to discover more about how dental implants and restorations can guide you back toward the smile you've been missing. Call us today! Schedule the time you need in Santa Rosa, CA by calling Santa Rosa and Rohnert Park Oral Surgery at 707-545-4625 to schedule your visit today.