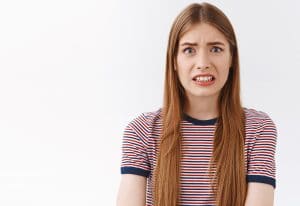 For most dental health concerns, undergoing the right customized dental treatment can alleviate the problem and stop it from getting worse so you can preserve your healthy smile. However, tooth loss is different than other oral health concerns in many ways. For instance, tooth loss doesn't occur on its own, but is often a symptom of a serious underlying health concern or accidental trauma. Also, for many traditional dental prostheses, replacing the lost teeth doesn't address all of the problems resulting from the loss. This means tooth loss can continue to impact your smile even after you've replaced them with a conventional bridge or denture, though you can prevent many of those impacts with the help of a dental implant-supported restoration.
If you don't replace your lost teeth
Hesitating to replace one or more lost teeth is the quickest way to allow tooth loss to have increasingly more severe consequences for your oral health. From the moment a tooth is lost, the absence of its crown and root structures can negatively impact the rest of your natural teeth and oral structures. This can include causing the nearby teeth to shift out of alignment in order to make up for the change in your bite's balance, as well as higher risks of experiencing problems with one or more of your remaining natural teeth. It can also include the loss of mass and density in your jawbone structure due to the loss of your tooth's root, which can have multiple severe impacts on your oral and facial structures.
If you don't address the cause of your tooth loss
For many people who lose one or more teeth, replacing them is only part of fully restoring their smiles and good oral health. Tooth loss can result from a number of different causes, and it can be accompanied by several different other concerns with your oral health, as well. For example, if you've lost teeth because of the severe nature of your gum disease, then the priority in restoring your smile may be to get the disease under control fist. Otherwise, it can continue to cause harm to your gums, jawbone, and oral structures, leading to further tooth loss and compromising your tooth replacement.
Learn how to mitigate the impacts of tooth loss
Depending on how long you wait to replace your lost teeth and what type of restoration you choose to replace them with, tooth loss can continue to impact your smile in several ways. To learn more, or to schedule a consultation, call Santa Rosa and Rohnert Park Oral Surgery in Santa Rosa, CA, today at 707-545-4625.