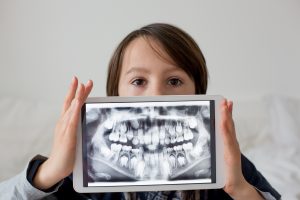 We offer a number of treatments to restore the function and beauty of your smile, from general extraction and implant placement to treatments for facial trauma. To offer these procedures with precision and accuracy, your Santa Rosa and Rohnert Park, CA, oral and maxillofacial surgeons will employ advanced digital imaging systems. In today's blog, we're going to look at how we use CBCT technology to scan your smile and plan your treatment!
Treatments We Offer
Our team provides a number of oral surgical procedures, which we plan and guide with advanced scanning technology, which we will discuss in the next section. Examples of our treatments include dental implant placement to address missing teeth, tooth extraction to address poor oral health, removing impacted wisdom teeth, and even jawbone grafting and sinus lifts to address a breakdown in jawbone structure. We also offer treatment for common oral pathologies, and even facial trauma. Oral and maxillofacial surgery could rebuild your smile and help you enjoy a more attractive and functional smile, one that boosts your overall oral health in the process.
CBCT Technology
We use the Cone Beam Computed Tomography (CBCT) system because this technology provides a fast and comfortable examination of your teeth, roots, gums, face, jaw, and oral structures. The images will be high-definition and available instantly chairside, unlike traditional x-rays which require the use of uncomfortable bite wings or harsh chemicals for development. This system also uses a fraction of the radiation and provides more detailed and accurate images. The 3D images allow us to see your smile as a whole, so we can plan treatment with precision.
When to See Our Team
If you sustain an injury that isn't life-threatening, but impacts your smile and facial structure, we can help. We also want to assist with one or more missing teeth, or if you have lost jawbone structure and need grafting procedures prior to dental implant placement. Your general dentist or orthodontist could also refer you to us, and we may work alongside them to ensure you receive quality care that prepares you for the next stage of your treatment. If you have any questions about how we diagnose and plan treatment with the CBCT system, or if you would like to schedule a consultation, then contact our team today to learn more.
Do You Have Questions About Our Diagnostic Technologies?
Our team wants to help plan and implement oral surgery with advanced technology. To learn more about the systems we use as part of your treatment, then schedule a consultation by calling Santa Rosa and Rohnert Park Oral Surgery in Santa Rosa, CA, today at 707-545-4625. Our team is ready to help people in our community enjoy optimal oral health, and that starts by addressing common oral pathologies!