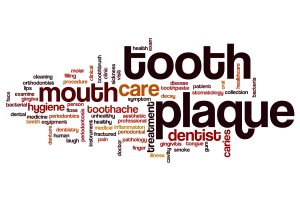 The term oral pathology refers to a wide array of soft tissues in your smile. While many are benign, some could be an indicator of a serious oral health issue. In today's blog, your Santa Rosa and Rohnert Park, CA, oral and maxillofacial surgeons discuss when you may need to see us for treatment, and what care we can provide. We also want to discuss warning signs you should be aware of, as some could be subtle.
What is an Oral Pathology?
This is an umbrella term for disease that develops inside of your mouth, including the gums, jaw, salivary glands, or cheek. These could include areas with red or white lesions, sores, ulcers and raw patches, and swelling or lumps in the mouth. Rough patches, cysts, and tumors could be oral pathologies too. While many are not uncomfortable, they could still pose a risk and be warning signs of issues like oral cancer. If you notice any of these symptoms and they don't pass after a week, let us know right away. Especially let us know if they grow more severe in that time. With an expert evaluation, we can start you on the road to recovery!
Examining Your Smile
First, we urge you to see your general dentist every six months for a checkup and cleaning. When you do so, your dentist will be able to identify areas of concern in the early stages, and they refer you to us for further examination. We will take a close look at these areas of concern, including those with potentially cancerous or precancerous lesions, and perform a detailed diagnosis. To evaluate your smile with precision and accuracy, we will provide digital x-rays and digital 3D scanning systems. We also fully review your health history and look at your medical history. We want to properly assess and evaluate these warning signs.
Treatment
Following your exam, we will take a small tissue sample that could be analyzed in a lab setting. From there, we may refer you to experts for further treatment. We may also discuss treatment plans that we can address ourselves in-office to improve the health and beauty of your smile. If you have any questions about how we return your smile to optimal health, function, and beauty, then contact our team today.
Do You Have Questions About Oral Pathologies?
We would like to offer care to address common oral pathologies and make sure you receive the treatment you need. To learn more about how we address major oral health concerns, then schedule a consultation by calling Santa Rosa and Rohnert Park Oral Surgery in Santa Rosa, CA, today at 707-545-4625. Our team wants to help people in our community enjoy optimal oral health, and that starts by addressing common oral pathologies!