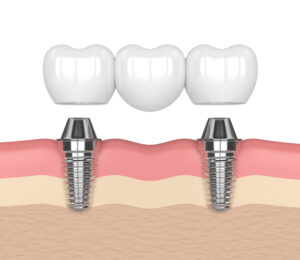 We recently looked at what to expect before your oral surgery and how to prepare. In today's blog, we would like to continue this conversation! Your Santa Rosa, CA, oral and maxillofacial surgeons talk about recovering from your oral surgery, and how to stay comfortable throughout the process!
What to Expect Afterward
In the immediate aftermath of an oral surgical procedure, it is normal to see mild discoloration of the treated area, as well as a little swelling send and mild aches. A simple cold compress in the first 24 hours could ease swelling, and we will have prescriptions for medication to help you stay comfortable and to facilitate a good healing process. You may need to enjoy soft foods for the first day or two, as your smile is still healing and movement may be limited. After 48 hours, you may need a warm, moist washcloth applied to your face, and you can also begin to gently open and close your mouth. But don't worry, we also have specific instructions for the post procedure to help you avoid major discomfort.
Ensuring a Good Healing Period
When we discharge you, we will send home a sheet with specific instructions to outline care at home until we see you for a follow-up. You may need to drink plenty of fluids and eat only soft foods for the first day or two. Avoid tobacco products, which slows the healing process. If you have a tooth extracted, you may need to avoid the use of a straw or wearing dentures. Be sure you take any prescribed medications as we instructed. We will also talk to you before you leave the office to address any questions or concerns you may have. Working together, we can help ensure a healing process that is fast and complication-free.
Using Your Benefits
Seeing us now for care is a great idea as you can put your remaining 2021 dental insurance benefits to use before they expire, and also use any leftover health savings funds before they expire at midnight on December 31srt. You also obtain care before the holiday season makes your schedule hectic. We want you to start 2022 with a strong and healthy smile, and we're ready to help you. If you have any questions about our treatments, or about the recovery process, then contact our team today to learn more.
Do You Have Questions About Our Treatments?
With oral surgery, we address issues that could threaten the stability of your smile, so you smile with confidence and avoid major complications. To learn more about how our team restores your smile's function and health with our approach to oral and maxillofacial surgery, then schedule a consultation by calling Santa Rosa and Rohnert Park Oral Surgery in Santa Rosa, CA, today at 707-545-4625.