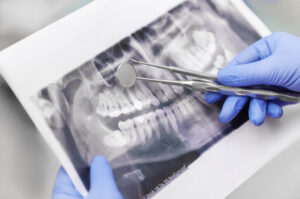 Do you have dental insurance, or possibly a health savings account? If so, then you could have benefits or funds that may expire and not roll over into 2022. There is still time to see your Santa Rosa and Rohnert Park, CA, oral surgeons for treatment, addressing your missing or damaged teeth, or other serious issues, before the year comes to a close.
Your Benefits and Health Savings Funds
If you carry dental insurance coverage, then you have a set number of benefits that you can use each year, and unless used, these will expire at midnight on December 31st. If you have a health savings account, then again you have funds that likely will not roll over into 2022. Instead of letting them lapse, why not take this chance to address issues with the function, health, and beauty of your smile, issues that may be too much for a general dentist or orthodontics to address! To get started, call our office today to discuss your insurance. Our staff can help you find out what coverage is available, so your care will fit within your budget and your schedule.
Planning Possible Treatment
When you arrive, we will sit you down and discuss your hopes for your smile and your issues that need to be addressed. Next, we will take detailed images with digital x-rays and CBCT scanning technology, so we can see your smile as a whole, from the teeth and roots to the jaw and oral strictures. These images let us make a diagnosis with precision and accuracy, and allow us to plan the treatment and execute it carefully, improving the function, beauty, and health of your smile. Every smile is different, and requires a unique treatment plan.
Our Procedures
We can help remove wisdom teeth before they erupt and alter your smile, and we can take out damaged or infected teeth to preserve the rest of your smile. Missing teeth can be replaced with durable and long-lasting dental implants. We can address one missing tooth or secure a fixed implant denture! We also help rebuild jawbone structure that has broken down following tooth loss with a grafting or sinus lift procedure. Our team is prepared to address minor or severe facial trauma, and can work with your general dentists or orthodontist to ensure a seamless transition between the different stages of your treatment.
If you have any questions about how we use oral surgery to transform the health of your smile, then give us a call today.
Do You Have Any Questions About Oral Surgery?
We would like to help you start a new year with a stunning new smile, so schedule a consultation by calling Santa Rosa and Rohnert Park Oral Surgery in Santa Rosa, CA, today at 707-545-4625.