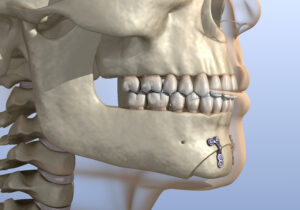 Facial trauma could mean missing teeth, broken jaws, or even lacerations in the face. Our team is experienced in treating minor and severe cases, rebuilding your smile for proper balance and function, as well as good esthetics. In today's blog, your Santa Rosa and Rohnert Park, CA, oral surgeons talk about how we treat facial trauma.
The Causes of Facial Trauma and the Complications
Facial trauma could be caused by a car accident, sports injury, or other unexpected incidents. This could include lacerations, brow facial bones, fractures or broken jaw, or even missing teeth. This damage could alter the overall balance of your bite, leading to imbalance and the onset of painful complications like TMJ disorder and bruxism, as well as aches when you eat and speak. Losing your natural teeth means gaps that impact how easily you eat and speak, and could lead to a gradual breakdown in jawbone tissue, causing an aged appearance and further tooth loss. Finally, trauma could mean you feel uncomfortable with your appearance. Fortunately, we have experience in treating these issues!
Planning Treatments
To begin, we need to understand the extent of your injuries. Our team will use advanced digital imaging technology to gather images of the smile, as well as the roots, jawbone, and oral structures. These clear and detailed images allow us to make a diagnosis and create a treatment plan with accuracy and precision. Every smile is unique, which means we must tailor every treatment to our patient's unique smile. We want to not only improve health and function, but boost overall smile beauty as well.
Rebuilding Your Smile
Our surgical team has been trained to treat and close complex facial lacerations and injuries to provide a very esthetically-pleasing outcome. In fact, they also work as part of the Trauma Team at the Santa Rosa Memorial Hospital. We will administer local anesthesia and also dental sedation so you enter a calm and relaxed state, with little or no memory of the procedure. A trained anesthesiologist will be on hand through the process as well. We can also work with your general dentist and orthodontist as needed. We can repair jawbone damage and rebuild lost structure. We can create a framework for your smile and reposition your teeth or replace them as needed. We want you to feel confident about your appearance following treatment. If you have any questions or concerns, then contact our team today to learn more.
Do You Have Questions About Oral Surgery?
Don't let injuries to your face remain untreated, talk to us about possible solutions. If you have any questions about improving the health, function, and beauty of your smile, then contact your Santa Rosa, CA, oral surgeons by calling 707-545-4625.