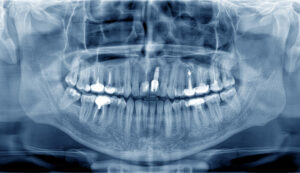 Our team can offer an array of advanced oral surgeries, from replacing missing teeth with dental implants to rebuilding the jaw with grafting and sinus lifts. To help facilitate these treatments with precision and accuracy, we use advanced technology. In today's blog, your Santa Rosa and Rohnert Park, CA, oral surgeons talk about digital x-rays and CBCT technology.
Common Oral Surgeries
We have a team of licensed and experienced situations, who follow strict hospital operating room standards when treating oral health problems. For example, we can extract teeth to prevent wisdom tooth impaction, or to assist with orthodontic care or pave the way for denture placement. We place and restore dental implants, from individual ones to full dentures. We can provide correct jaw surgery to restore balance to your smile, and also address facial trauma as well. If your jaw has broken down due to tooth loss, we can rebuild the weakened portions with grafting and sinus lifts, making them implant ready. Our team is even ready to address oral pathologies!
Digital X-Rays
Before we start treatment, we want to make sure we obtain a clear picture of your smile, including the parts not visible to the naked eye. With our digital panoramic x-rays, we take pictures of the entire mouth at once, using a fraction of the radiation traditional x-ray systems require. We look at the upper and lower jaw, the roots, sinus, and jawbones. We identify the presence of nerve tissues and sinus cavities, and the position of teeth that need to be bracketed into place or removed. We also plan the placement of new teeth, and guide jaw surgery with precision and accuracy. The process is quick, comfortable, and doesn't require biting down on bitewings at all!
CBCT Imaging
To further plan treatment and make an accurate diagnosis, we can also employ cone beam computed tomography, or CBCT. This provides detailed digital images quickly and comfortably, and allows us to plan your treatment and provide an accurate assessment of the current state of your smile. The process helps us better plan and implement your treatment, so you can once again smile with comfort and confidence! If you have any questions about the technologies we use to plan your treatment, or if you need a consultation with our team, then contact our office today to learn more. We look forward to hearing from you, and offering stunning results that boost the function, health, and beauty of your smile.
Ready for an Oral Surgery Consultation?
Our team wants to help you maintain good oral health and a stunning smile with oral surgery. To do this, we guide the process with digital technology. If you have any questions about our technologies and treatment options, then contact your Santa Rosa, CA, oral surgeons by calling 707-545-4625.