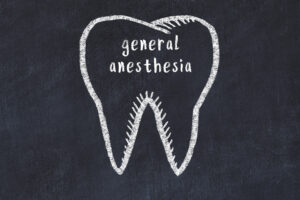 When you undergo oral surgery, this could be to treat facial trauma, replace missing teeth with dental implants, or complete necessary jaw surgery. Regardless, we always want to ensure the experience is a comfortable and relaxed one for you. In today's blog, your Santa Rosa and Rohnert Park, CA, oral surgeons talk about dental sedation.
Planning Your Treatment
First, we want to take a close look at your smile and the areas of concern. You may be referred to us by your general dentist for your orthodontist, and we will work alongside them to ensure your treatment process is a seamless one. We will use advanced digital imaging to create surface images and x-rays with precision and accuracy. No need for uncomfortable bite wings, and these systems use a fraction of the radiation that traditional x-trays require. Our team then employs the images to make a diagnosis with precision and accuracy, and plan the procedure in detail, making sure we avoid sensitive nerve tissues and sinus cavities.
Local Anesthesia
Once we know the treatment process in detail, we will begin the procedure. Our team will numb the area with a local anesthesia to keep you comfortable. But our team can also offer sedation to help you enter a calm and relaxed state. You likely will have little to no memory of the procedure at all, and may need a friend or family member on hand to bring you home afterward. The option we recommend for you will depend on your age, weight, medical and dental history, and your anxiety level. We have three sedation options available!
Dental Sedation
With nitrous oxide, we administer a gas through a mask over your nose. You inhale the calming agent, and the effects will wear off once the procedure ends, so you can return to work or school, and even drive yourself home. But with oral and IV sedation, you will enter a much deeper state, and will need someone to take you home. For oral, we will administer this in a pill or liquid form prior to the procedure. As the name implies, the IV option is administered intravenously. We will send you home with detailed aftercare instructions, and possibly prescriptions for medications to help facilitate a comfortable and successful healing period.
If you have any questions about local anesthesia or about our sedation options, then contact our team today to learn more. We want to help you smile with confidence and enjoy optimal oral health, as well as a comfortable treatment experience.
Do You Have Questions About Keeping Your Smile Comfortable?
Our team wants to help you obtain optimal oral health with oral surgery. If you would like to learn more about oral surgery, then contact your Santa Rosa, CA, oral surgeons by calling 707-545-4625.