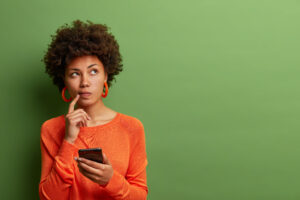 Our team can provide oral surgery to address minor and even complex issues for patients of all ages, from kids to seniors and everyone in between. In today's blog, your Santa Rosa and Rohnert Park, CA, oral surgeons will look at several common procedures we provide to address the health, beauty, and function of your smile!
Examine Your Smile
To begin, we will take a close look at your smile before we begin your oral surgery. With digital x-rays and CT imaging technology, we create digital images of your smile as a whole. These detailed and panoramic images allow us to make a diagnosis with precision and accuracy, and enable us to plan the procedure in detail and even guide the process to ensure optimal results. Our team has experience with complex oral surgery, and are even members of the Santa Rosa Memorial Hospital Trauma Team. We work with your general dentist and orthodontics as well, so if treatment needs to continue beyond your surgical procedure this can happen seamlessly and comfortably.
Providing Anesthesia
We want to make sure you're comfortable and relaxed. In addition to a local anesthesia to the area being treated, we can also offer one of three sedation options to help you enter a calm and relaxed state, even if you have dental anxiety or special needs that make undergoing procedures a difficult process. With nitrous oxide, oral sedation, and IV sedation, we can choose an option to ensure you enjoy a positive experience at the office. The one we recommend will depend on the complexity of your procedure, as well as your age, weight, medical history, and anxiety levels. We have experience helping kids, teens, adults, and even seniors with their oral surgical needs.
Jaw Surgery
When you have issues with the balance of your jaw, which could occur naturally or as a result of an injury, this could upset how you eat and speak, leading to discomfort, and even cause associated complications like TMJ disorder and bruxism. Fortunately, our team can offer oral surgery to reposition the jaw, moving them in or out, up and down, or lengthening and shortening structures as needed. In addition to a focus on the function and health of your bite, we also take esthetics into account, so you feel proud of your experience following treatment.
Wisdom Teeth
Wisdom teeth, or third molars, or up to four wisdom teeth that erupt in the rear of your mouth as you enter adulthood. This usually happens in the late teens or early 20s. With oral surgery, we can gently extract these teeth before they cause painful infections, damaged teeth, infection, and negative changes to your smile's appearance. We also extract teeth that could threaten your oral health or upset bite balance, helping you enjoy better oral health. For some, the procedure could take as little as 30 minutes.
Impacted Teeth
An impacted tooth refers to a tooth that only partially erupts. For wisdom teeth, we simply remove them. But for others, we could bracket them into optimal positions as part of your overall orthodontic treatment. Our team will attach a bracket to the impacted tooth and another to a nearby tooth, and we connect them with a small chain. By adjusting tension in the chain periodically, we move the tooth into an optimal position. Your orthodontist then completes the finer touches to your smile's alignment.
Facial Trauma
When you sustain facial trauma, this could involve lacerations, missing teeth, or damage to your bone structure. Our team has experience correcting these, beginning by inserting dental implants to rebuild the smile around.
Weakened Jawbones
If you've lost your natural teeth and the jawbone around them has lost mass and density as a result, this could mean your smile is too weak for dental implants, and you have a prematurely older appearance developing. But with grafting and sinus lifts, we can bolster the jawbone so it can support dental implants and you can enjoy a full smile again.
Tooth Loss
Whether you have one missing tooth or all of them, we can help with dental implants, which look and function like natural teeth. They preserve your jawbone and last for decades to come. We can support a new tooth or use several to secure a complete set of fixed dentures. If you have any questions about oral surgery, then contact our team today to learn more.
Talk To Your Santa Rosa, CA Oral Surgeon About Restoring Your Smile with Oral Surgery
We want to help treat your complex oral health concerns and offer optimal oral health again with oral surgery. If you would like to learn more about improving the health and beauty of your smile, then contact your Santa Rosa, CA, oral surgeons by calling (707)545-4625.