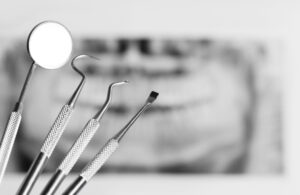 We offer oral surgery to correct issues with your jaw, tooth loss, wisdom teeth, and other common situations that could otherwise threaten your smile. But what should you expect from the procedure? In today's blog, your Santa Rosa and Rohnert Park, CA, oral surgeons talk about what to expect before, during, and after your surgery.
Scheduling a Consultation and Examination
When you have a concern that requires oral surgery, you should give us a call and schedule a consultation. We will take a close look at your teeth, roots, jaw, and oral structures with digital x-rays and CT imaging, so we can make adjustments with precision and accuracy, and plan the treatment in detail. Our team could provide general tooth extraction for wisdom teeth or issues that could threaten the rest of your smile unless addressed. We can replace lost teeth with dental implants, and use grafting or sinus lifts to strengthen the smile to prepare for implant placement. Our team can bracket impacted teeth and even correct issues with jaw balance and symmetry with orthognathic surgery. We have experience helping patients of all ages, from kids to adults and seniors, and our doctors are also part of the Santa Rosa Memorial Hospital Trauma Team, and know how to address these concerns while also improving facial esthetics and bite function at the same time.
Dental Sedation and Anesthesia
We want you to feel comfortable during your procedure, and we want to help those with dental anxiety feel relaxed too. To do this, we not only administer a local anesthetic to the areas being treated, but our team can administer dental sedation. We have varying levels, including nitrous oxide, oral sedation, and IV sedation, which help you enter a calm and relaxed state with little to no memory of the procedure at all afterward. The effects may take time to wear off, so you should have a friend or family member on hand to bring you home afterward. We will provide detailed aftercare instructions to help the area heal with ease.
What Happens Before
Now, let's talk about preparing for your oral surgery. We recommend taking comfortable clothing that fits loosely. You should also follow pre-surgical instructions we provide, such as avoiding foods and drinks in the eight hours before the procedure. We will offer sedation when you arrive, so you feel comfortable and relaxed. You may feel gentle vibrations or hear sounds, but you don't feel any discomfort.
During Your Surgery
The procedure will take place in our office, we won't send you to another location. You should have someone on hand to bring you home when the procedure ends. We will have free Wi-Fi, coffee, and water for your companion while they wait for your procedure to end. When the treatment is over and the effects begin to wear off, you may notice some mild swelling, discoloration, and aches. These will pass quickly. So for the first 24 hours we recommend using a cold compress to ease swelling and discomfort. We will send prescriptions for medications to help keep you comfortable and aid in the healing process, so be sure to fill these and take them as recommended. After 48 hours, use a warm, moist washcloth to ease strain and help you open and close your mouth better. We will send home detailed aftercare instructions to keep you cozy as the treated area heals.
What Happens Afterward
After the surgery, you should follow our detailed aftercare instructions to the letter, as this helps ensure a complication-free healing period. For the first 24 hours, eat only soft foods and avoid options that are hard or chewy. Don't use straws, and avoid poking the treated area with your tongue. You should drink plenty of fluids and be very gentle when brushing and flossing. Don't smoke or use tobacco products either, as this slows the healing process. If you wear dentures, you may need to avoid doing so for the first day or two. You may need to adjust your medication intake too.
If you have any questions about how our team can offer treatment with oral surgery, and what to expect from the procedure, then contact our team today to learn more. We're ready to help transform your oral health and offer a more attractive smile in the process.
Do You Have Questions About Oral Surgery?
Our team can offer a comfortable and effective oral surgery experience. If you would like to learn more about how we improve the health, beauty, and function of your smile, then contact your Santa Rosa, CA, oral surgeons by calling 707-545-4625.