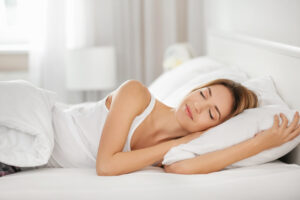 We've looked at preparing for your oral surgery, and to expect from the procedure itself, but what about afterward? In today's blog, your Santa Rosa and Rohnert Park, CA, oral and maxillofacial surgeons discuss what to do afterward to help ensure a complication-free and comfortable healing process.
The Immediate Aftermath
Once the procedure ends, you will likely rest in our recovery room. Our surgical team will keep an eye on you and our condition until you feel awake and well enough to return home. Our team will cover specific instructions to help with the healing period, and prescribe any necessary medications. You should have a friend or family member ready to bring you home. With oral surgery you're usually a little groggy and will need to take it easy for a day or two. In the first few hours, swelling and mild discomfort is common. A cold compress for the first 24 hours eases swelling and discoloration, as will taking your prescribed medications. Just follow our specific postoperative instructions to help you recover quickly. After 48 hours, warm moist compress in the form of a wet washcloth could help ease strain too.
Care at Home
At home, eat soft foods and drink lots of fluids for the first day or two. Avoid rough, chewy, and hard foods, and limit the use of a straw. Don't prod or poke the treated area with your tongue, and don't use tobacco products, as they slow the healing process. Follow your prescription's instructions to the letter. Also, for the first day or two get plenty of rest! Too much activity could cause injury or slow your recovery. Just rest and follow instructions.
Follow-up Visits
You can always give us a call if you have any questions or concerns, and we will likely schedule a follow-up visit to make sure you're healing properly. We could also schedule follow-up visits. For example, if we extracted teeth in preparation for the placement of dental implant dentures. If you have an issue that needs the attention of an oral surgeon, then let us know right away. We're here to answer questions or concerns, and schedule appointments to restore function, health, and beauty to your smile once again.
Would You Like to Learn More?
We always make sure our patients know what to expect before, during, and after their oral surgical procedure. You're never alone, and we want to help you enjoy your best possible smile, addressing facial trauma, tooth loss, weakened jawbone structure, wisdom tooth extraction, and more. To learn more about our approach to oral surgery and care, then schedule a consultation by calling Santa Rosa and Rohnert Park Oral Surgery in Santa Rosa, CA, today at 707-545-4625.