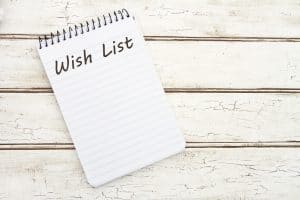 When you want dental implants for yourself, it's not always easy to follow through. This is true even if you are certain that they are what you want, you know they will restore your smile the way you prefer, and you feel fully educated on the topic. Unfortunately, this might mean you're a fantastic candidate but you just can't find the motivation or the reason to say, "Okay, let's do this!" We understand. They require an investment of both time and money and it's a big choice. Fortunately, the holidays might be just what you need.
Give Yourself A Gift
If you can't seem to convince yourself that dental implants are worth the investment on any old day, then you may need to go ahead and rely on the holidays as your reason to move forward. If you've decided you're going to give yourself something extra special this year, then why not replace teeth with the prosthetics that you want? Jot down "implants" on your list. Then, instead of waiting for Santa or anyone else to help, we encourage you to give us a call. We happen to be very good at helping you receive this present!
Consider The Long-Term Benefits
Don't forget that when you do choose to move ahead with dental implants as your holiday gift, it's not like purchasing a beautiful shirt, an appliance for the kitchen, or even a vacation! What makes implants unique? First, they may last forever, providing you with daily use. Next, you really do need to replace your teeth. When your smile is complete, your quality of life goes right back up to where it once was.
Give Yourself The Gift Of Teeth Replacement
If you are interested in dental implants for replacing missing teeth, we suggest starting ASAP by letting us know you are ready. Schedule the time you need in Santa Rosa, CA by calling Santa Rosa and Rohnert Park Oral Surgery at 707-545-4625 to schedule your visit today.