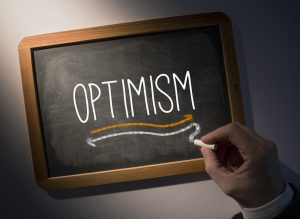 There may be aspects of dental implants that make you feel a little uneasy. There may be details about your tooth loss that make you feel upset or guilty. When it comes to replacing your teeth, we strongly encourage you to take the glass-half-full approach, which means putting an optimistic spin on whatever the situation includes. You may find that when you have a positive outlook, just about everything seems brighter and more promising!
Missing Teeth Versus Enjoying A Full Smile
You may look at your smile, think about receiving dental implants, and feel bad about the fact that you are dealing with tooth loss. Instead of looking at it this way, we encourage you to focus on the positive: You are about to have a full smile full of healthy teeth and prosthetics that can stand the test of time. It's going to feel good to see a complete grin in the mirror again!
Implanting Posts Versus Replacing Jaw Protection
You might feel a little anxious or stressed about the fact that you have to go through oral surgery for dental implants. Rather than focus on the (very efficient) procedure itself, we suggest taking the optimistic road and thinking about all that the implants will do for your smile. Once they become bonded with your jawbone tissue, they will actually protect your jaw health for many years to come!
Recovering Versus Getting Your Life Back!
It's easy to get caught up in the fact that there's recovery and a process that can go on for several months until you're all done with your dental implant experience. Why not take a look at the bright side? Once this brief blip on your life's timeline is over (it's generally less than a year or so), you'll have a healthy smile and stable tooth replacements that will let you be you again.
Make Implants A Positive Journey With Us
Consider the many benefits you learn about with us as you explore dental implants. Schedule the time you need in Santa Rosa, CA by calling Santa Rosa and Rohnert Park Oral Surgery at 707-545-4625 to schedule your visit today.