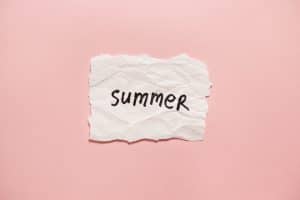 We will be offering you lots of reminders this summer in regard to your kids and their oral health needs. Maybe your child needs wisdom teeth removal! Summer, of course, is a wonderful time to schedule it. If you keep up with us, then you've likely already heard this! However, we would very much like to add that there may be some other good reasons to schedule oral surgery or a consultation for your child during this long, luxurious break from school!
Extractions For Braces?
Even if your child does not need wisdom teeth removal this summer, that doesn't mean it's time to wave goodbye to us completely! Maybe your child requires some other type of oral surgery, such as the removal of permanent teeth in preparation for braces. When might this become necessary, you wonder? Well, if your child needs care to align teeth that are overcrowded, removing some of them is often essential. Call us if you need a visit!
An Implant Consultation?
Whether your child lost a permanent tooth due to a trauma or oral illness or if your child's permanent tooth never developed, a dental implant becomes a solution once your son or daughter is in his or her late teens to early twenties. If that time is now, then you may want to make use of these warmer, not-so-packed months to talk with us. We can talk with you about whether oral surgery is an option right now, if you need to wait a bit, and what to expect to get the ball rolling on this long-lasting tooth replacement.
Schedule Essential Care This Summer
Make the best use of your children's vacation time to ensure they receive the oral surgery care they require. Schedule the time you need in Santa Rosa, CA by calling Santa Rosa and Rohnert Park Oral Surgery at 707-545-4625 to schedule your visit today.