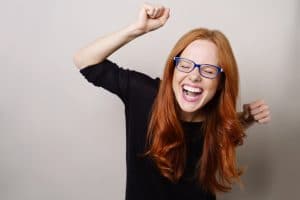 Maybe you need oral surgery at the moment and you're so relieved that you have been in to see our Santa Rosa, CA oral surgery team before! Now, rather than having to do a bunch of research, essentially "interview" surgery teams, and find a place you feel comfortable, you're already good to go. Perhaps you have never really thought about it but realize that maybe it would be a good idea to have a place you call your own, just in case you ever require our care! Learn more about why we are always more than happy to meet you!
Your Children May Require Wisdom Teeth Care
One of the reasons it's a good idea to get to know us if you think that oral surgery and the need for our team may be in your future? If you have kids or you have your own wisdom teeth that were never removed, you just might be seeing us. Remember that, because third molars are so complicated and often problematic for one's oral health, removal is very frequently needed or simply suggested (even in elective situations). Come in! Get to know us. Once your kids are older (or you're ready for your own smile care needs), you will have already gained a comfort level and can simply set up the procedure.
Tooth Loss Can Happen To Anyone
If you have been referred to us by your general dentist or have a feeling you may need an oral surgery team, come in. Remember that tooth loss can happen to anyone. It can happen to children during sporting events, to adults due to accidents, periodontal problems, and more. When you need help or you require dental implants for your adult child or yourself, we will be on hand to offer you a truly exceptional selection of options.
We Offer Comprehensive Oral And Maxillofacial Surgery
While you may not know much about it right now, you may someday learn that the help of our oral surgery team is going to be just what you need. Did you know that in addition to wisdom teeth removal and implants, we also offer jaw surgery, sinus lifts, bone grafting, care for facial trauma, and more? Have questions? Think you require our help? Give us a call!
Come In To Become Acquainted With Our Team!
Think you may need oral surgery in the not too distant future? Come in to get to know our team better, so you may proceed! Schedule the time you need in Santa Rosa, CA by calling Santa Rosa and Rohnert Park Oral Surgery at 707-545-4625 to schedule your visit today.