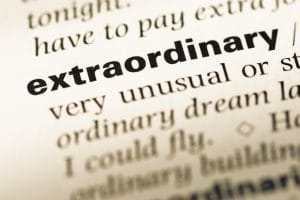 While the obvious approach to taking care of your need for a tooth extraction is to call us to schedule it, you may be doing anything but following through with this task! Understandably, you may have some other things you'd rather be scheduling for yourself. However, our Santa Rosa, CA team thinks you may feel much more confident if you simply consider a few extraordinary advantages of going ahead with picking up the phone, contacting our practice, and setting the date for your oral surgery treatment.
#1: You Can Breathe A Sigh Of Relief
It doesn't matter the reason for your tooth extraction. Whether it's a tooth that is extremely damaged and needs to be removed ASAP or if it's teeth that require removal before orthodontic treatment, one thing is always true: Until you actually schedule your visit, it's just something you have to do. It may be on your mind, it might cause you stress, and if you're a procrastinator by nature, you may worry about how long it's taking you. So go ahead and call us. Get your date and time set up. You can then breathe a nice big sigh of relief!
#2: You Can Immediately Look Forward To The Next Step
What's your tooth extraction for? If you're having a problematic tooth removed and know that you'll be replacing it, then you can begin planning for your dental implant with our team. If you are going to be receiving orthodontic treatment, the you can immediately let your orthodontist know the date of your planned tooth removal, so you may then set up plans to align your smile. By scheduling this all-important treatment with our oral surgery team, you also get the ball rolling on additional plans to achieve a healthy and lovely smile.
#3: You'll Soon See That Oral Surgery Is Worth Smiling About
We know that for many patients, particularly those who have either never received an oral surgery treatment from our practice or have never experienced it at all, the idea of it can become a big deal. You may feel worried, unsure, hesitant, etc. When you set up your extraction and come in to receive care, you will enjoy a wonderful advantage: You'll learn that coming to us for your needs is surprisingly comfortable, relaxing, and "no biggie," so you may then access any care you need in the future without concern!
Schedule Your Tooth Extraction With Our Caring Team
When you require a dental extraction for your oral health needs, we encourage you to contact us as soon as you can to set up your treatment, so you may then quickly move forward with protecting your smile. Schedule the time you need in Santa Rosa, CA by calling Santa Rosa and Rohnert Park Oral Surgery at 707-545-4625 to schedule your visit today.