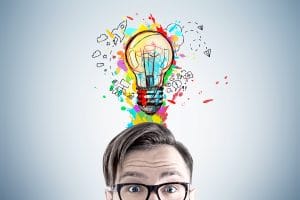 Yes, you have heard of oral surgery and you've got some sort of idea that it includes surgical procedures that help with your oral health. However, if you were to have to list off the many things we can do for you, would you say that you might find yourself at a loss for details? Beyond the more commonly well-known dental implants, our Santa Rosa, CA team shares with you some treatments you may not realize we provide (but that may be just what you need)!
#1: We Can Address Facial Trauma
No, this is not just about a single dislodged or broken tooth. When we discuss providing oral surgery for facial trauma, we are discussing the very complex concerns that can stem from serious injuries that affect your face, mouth, jawbone, and more. While accidents that lead to such injuries are traumatic and lead to what feels like devastating damage, our team is here to remind you that we perform everything from tooth replacement to cosmetic closures. When you are dealing with the after effects of facial injury, contact our team to schedule a consultation and to learn more from our oral and maxillofacial surgery team.
#2: Removing Wisdom Teeth: It's A Form Of Surgery
You may think about having had teeth removed when you were younger, as you embarked on your teenage-era journey toward a straighter smile through the magic of orthodontics. However, it may not register for you that wisdom teeth removal is also a form of oral surgery! Whether you are still in need of the removal of third molars or you have children who are reaching the age when extractions of these final set of teeth become necessary, come in. We are happy to help you check in on and monitor these teeth and to remove them should they require it!
#3: Exposure And Bracketing Of Impacted Teeth
As your child loses his or her baby teeth and permanent teeth erupt and grow into place, you keep an eye on the progress. In some cases, you may notice that a canine tooth isn't showing up … and then still isn't arriving after other visible, front teeth make their appearances. It's possible that the tooth is simply impacted, which means it's having trouble making it through the gum tissue. As you know, these teeth are essential! To find out what's happening, we offer the digital imaging you need. We also provide means through which to expose impacted teeth in collaboration with a trusted orthodontist, so your child is on the path toward a complete, functional smile.
Enjoy Our Comprehensive Oral Surgery Services
From addressing impacted wisdom teeth that need removal to exposing impacted canines and more, our oral surgery practice offers the comprehensive list of services you and your family require! Call us soon if you feel it's time for a visit. Schedule the time you need in Santa Rosa, CA by calling Santa Rosa and Rohnert Park Oral Surgery at 707-545-4625 to schedule your visit today.