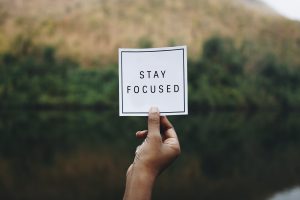 Sometimes, your day may include oral discomfort. It's often not something you saw coming, it can be distressing (particularly if you are a wearer of dental implants, so you feel extra concerned), and it's often difficult to know the right way to respond to such new sensations. First, of course, our Santa Rosa, CA team reminds you that feeling panicked is certainly not going to help! Instead, calling our practice to let us know you need a visit due to discomfort … now that is a safe bet!
#1: Discomfort During Dental Hygiene
What are you supposed to think if you have discomfort when you're practicing your daily preventive dental care at home, you wonder? Is this something to shrug off? Or, is this a warning sign? Remember, whether you have dental implants or not, this is always a red flag that you may be dealing with an issue. It could mean it's time for us to review your approach to brushing and flossing because your excessive force is what's causing the pain. Or, you may have an oral health concern that can be treated! Call us!
#2: Discomfort After Biting Into Something
We remind you that your dental implants and restorations can handle quite a lot of pressure. However, they cannot handle any amount of pressure. Just like your natural teeth, they will become damaged under excessive force. So, if you bite into something and immediately notice discomfort, don't ignore this issue. Contact us. Tell us about what happened. We may suggest you come in for a quick checkup. It's that simple! It's also always so incredibly important to err on the side of protecting your oral health, not only to keep your smile safe but also to keep your dental implants in place and to ensure you don't have to deal with unnecessary stress.
#3: Persistent Or Lingering Discomfort
Maybe you realize your smile doesn't feel as comfortable as it usually does. You may be able to very clearly describe the sensation. Or, it may just be something that is usually there but you're not able to really explain. It's perfectly okay if you cannot articulate the particulars. However, the pain may be a signal that you need care to keep your smile and dental implants protected. Just call our team and come on in!
See Us ASAP If Discomfort Arises
If you notice that discomfort is affecting your daily life or you experience an isolated moment of pain followed by discomfort, we remind you that it is essential for you to contact us and then come in for a dental visit. Schedule the time you need in Santa Rosa, CA by calling Santa Rosa and Rohnert Park Oral Surgery at 707-545-4625 to schedule your visit today.