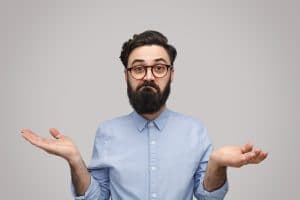 You may wonder why our Rohnert Park, CA team is always suggesting you take the time to come in for a consultation with us! Can't you just give us a call over the phone, let us know you'd like dental implants, and then come in for a treatment? While this sounds reasonable, we remind you that any prosthetic you consider receiving is going to require personalization and, since implants require surgery, this makes specific planning very significant. To learn more about the why and how in terms of how customized care benefits you, explore the topic a bit further with us!
There Are Just So Many Options
While you may not realize this just yet, when you come in for personalized dental implant planning with our team, you'll become very familiar with the fact that there are many ways to choose implants for yourself. You may wish to support dental crowns, a partial, a full denture, or a bridge with your implants. Then, there are different systems to consider. Fortunately, when you enjoy our personalized attention to your smile, we can make selection an easy process.
Your Smile Is Completely Unique!
Just like a snowflake or fingerprints, your smile is your own. It's not identical to any other smile, so it's not as though you may visit us for one of several universal dental implant treatments. Instead, in addition to the fact that we want to ensure you feel completely satisfied with the particular approach you take with implants and restorations, we also need to ensure the planning for placement and beyond is precise. Remember that our practice relies on advanced, in-house imaging technology, which means accurate case planning, as well as convenience for you! You can receive all aspects of your implant care plan under our one roof.
There's More Than Your Smile To Consider
There's your budget, your schedule, your goals, your plans, what you like and dislike, and more to throw into the mix. When you experience custom care, you can arrive at a selection that checks off every box on your list!
See Us For Your Personalized Implant Plan
Enjoy the benefits of coming in to receive a fully customized dental implant plan for your smile, so you know you're headed toward a complete smile that addresses your every need, want, and preference! Call us soon. Schedule the time you need in Rohnert Park, CA by calling Santa Rosa and Rohnert Park Oral Surgery at 707-584-1630 to schedule your visit today.