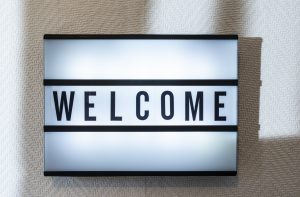 If you have just found our Santa Rosa, CA oral and maxillofacial surgery practice and you'd really like to come in to see us … but you would like to know a little bit more about us first, no worries. We are happy to announce that our website is chock-full of information about nearly every topic that will likely immediately flood your thoughts. From becoming more familiar with the treatments that we provide our patients to hearing from patients who have already received care with us (and more!), taking a whirl through our pages can give you a crash course in who we are! Of course, for a real life opportunity to get to know us and receive essential care for your smile, call us soon to schedule a visit!
Learn About The Services We Offer
When you learn about our oral and maxillofacial surgery practice, the first thing you are likely interested in is learning about the services that we provide. Are we going to be able to help you solve your current oral health problem, you wonder? How comprehensively can we guide you toward the finish line of your goals at the moment? Of course, we are happy to report that we strive to offer the services, as well as the advanced technology patients need, all under one roof. However, don't take our word for it just yet! Instead, go ahead and take some time exploring the treatments we offer, so you can see for yourself a more detailed explanation of what you may access when you visit our team.
Check Out The Administrative Stuff
It's not quite as exciting to think about but it is still very necessary. It's the administrative stuff that you need to consider as a new and continuing patient with us! You wonder about dental insurance, surgery instructions, new patient forms, and more. Again, we do all that we can to make your life easy, as you become a patient of our oral and maxillofacial surgery practice! Check out all of the information and documents you need online!
Find Out What Our Patients Have To Say!
Curious about what patients think about their experiences with our practice? While we could tell you all about it (and while you'll have a chance to hear what we think about our practice, when you schedule a consultation), why not get a head start with some testimonials? You can enjoy hearing from individuals who have received care from us through video, so you're really getting a closer connection to getting to know what we're all about!
Become Familiar With Our Practice
Get to know us by calling our team to set up a consultation, so you may come in to see our practice and meet us! Check out our website in the meantime, as you collect helpful details for your smile experience! Schedule the time you need in Santa Rosa, CA by calling Santa Rosa and Rohnert Park Oral Surgery at 707-545-4625 to schedule your visit today.