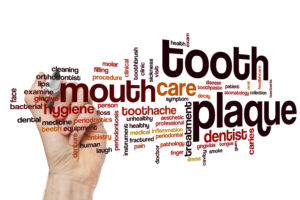 When you have an unexplained sores or lesions in your mouth, and it hasn't healed after several days, then you should give us a call. This could mean oral pathology that needs to be examined, treated, or sampled for a biopsy. In today's blog, your Santa Rosa and Rohnert Park, CA, oral and maxillofacial surgeons talk about assessing oral pathologies.
Common Examples
Oral pathology is a general term for diseases that form in the jaws, mouth, and salivary glands, such as sores, lumps, red or white lesions, ulcers or areas that feel raw, swelling, or cysts. Often these are not uncomfortable, and rarely are they dangerous. But there is always the risk of issues like oral cancer, which have a high mortality rate because the disease is rarely caught in the early stages. So, letting us know about sores or lesions in your smile that haven't passed after a week is very important. We can use advanced technology to offer an evaluation with precision and accuracy.
Diagnosis
You may be referred to our team by your general dentist or orthodontist, should they find any area of concern. Which is why attending routine checkups and cleanings every six months with your general dentistry is so important! When they find an area of concern, they will refer you to us so we can examine the area with advanced 3D imaging technology. If necessary, we could also conduct a biopsy and in turn, we may refer you to a specialist as well. During your exam, we will thoroughly look at your teeth, gums, oral structures, and more. We'll review your full oral health and medical history too, and gather images with digital x-trays and intraoral cameras.
Treatment
Every smile is different, which is why we offer a personalized approach to care, creating a treatment plan based on your unique situation and your overall oral health. We will discuss this plan in detail, so you know exactly what to expect, and with anesthesia and sedation, we can ensure you're comfortable and relaxed throughout the entire process. If you have any questions about how we address common oral pathologies, then contact our team today to learn more. We look forward to seeing you, and helping you enjoy your best possible smile.
Do You Have Questions About Treating Oral Pathologies?
Our team is ready to help improve the function and health of your smile and jaw. If you would like to learn more about our approach to oral surgery and examinations, then contact your Santa Rosa, CA, oral surgeons by calling 707-545-4625. When you notice changes to your smile, or lesions or sores that don't heal fully after a week, then contact our team for a detailed exam.