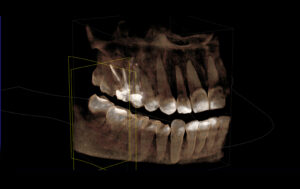 Facial lacerations can impact your teeth, jawbone, and your facial esthetics. Our team has experience with treating complex concerns with oral surgery, including trauma and lacerations, with a focus on ensuring good facial esthetics afterward. In today's blog, your Santa Rosa and Rohnert Park, CA, oral surgeons talk about treating facial injuries.
Starting Your Treatment
When you sustain a serious injury that impacts our face and jaw, this could lead to oral health concerns in the future, and alter your overall health as well. Often, these injuries include tooth loss, which could weaken your jaw and even cause a prematurely aged appearance to develop with time. Our team can help, and in fact, our surgeons are also part of the Santa Rosa Memorial Hospital's Trauma Team, and have the skills and experience to rebuild your smile.
Planning The Procedure in Detail
To begin, we will take a close look at your medical history to understand the factors behind your facial injury. We may work alongside other professionals and specialists, including your general dentist or orthodontist, so any necessary treatments can continue after we complete our surgery. For example, orthodontists to help improve the alignment of your teeth. Our team gathers detailed digital x-rays and CT scans of your smile, which use a fraction of the radiation that traditional x-rays do, and provide a panoramic look at your smile and facial structure in incredible detail, so we can plan the surgery with precision and accuracy.
Rebuilding Your Smile
When we begin the procedure, we will use local anesthesia and sedation to ensure you're comfortable and relaxed, and often have little to no memory of the procedure at all. We often begin by placing your teeth or new implants into proper position. We use this as a framework in which to correct the position of the facial bones and structures. We want the results to ensure proper bite function and good oral health, but also offer an esthetically-pleasing appearance too.
Replacing Missing Teeth
Our team can use grafting to replace missing structure that could be lost due to injury, and then we can support new teeth with dental implants. The implants act as new roots, supporting a new tooth or even a fixed set of dentures if necessary. You then have long-lasting and lifelike replacement teeth that function like your natural ones. If you have any questions about addressing injuries and trauma with oral surgery, then contact our team today to learn more.
Talk To Your Santa Rosa, CA Oral Surgeon About Addressing Injuries
We can employ advanced technology to help plan and implement treatment for your lacerations. If you would like to learn more about treating your serious injuries, then contact your Santa Rosa, CA, oral surgeons by calling (707)545-4625.