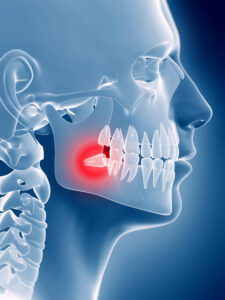 When a tooth threatens the stability and overall health of your smile, and cannot be treated with a restoration, then extraction may be the best way to protect your smile. Our team can conduct an extraction to address issues like wisdom teeth or severe damage. In today's blog, your Santa Rosa and Rohnert Park, CA, oral surgeons talk about the tooth extraction process.
The Common Reasons We Remove Teeth
Let's talk about when a tooth needs to be removed. If you have wisdom teeth soon to erupt, then removal could prevent painful impaction, infection, damaged teeth, and misalignment. We could also remove a tooth too damaged or decayed/infected to be treated, as this prevents infection from reaching other parts of your smile. Extraction could aid in orthodontic treatment, or improving overall bite balance and chewing function too. If you have advanced tooth loss, we may extract the last few teeth to pave the way for a set of dental implant dentures.
Ensuring Your Comfort During Treatment
We want to ensure you're comfortable and relaxed during treatment, which is why our team will administer a local anesthetic to the area being treated. Our team will also offer sedation to help you enter a calm and relaxed state. We have nitrous oxide, oral sedation, and IV sedation. The option we recommend will depend on your weight, age, medical history, and anxiety levels. You will have little to no memory of the procedure, and the effects may take time to wear off, so be sure someone is available to bring you home afterward.
The Tooth Extraction Process
We will begin with digital x-rays to identify the position of the tooth. We then plan the removal to avoid sinus cavities, nerve tissues, and blood vessels. Once you're comfortable and relaxed, we will gently extract the tooth with a pair of forceps and suture the area closed. We will provide prescriptions for medications to aid in the healing process, as well as detailed instructions to ensure the area clots and heals quickly, so you can return to normal activities after a day or two of rest.
If you have any questions about how and why we extract a tooth, or if you have an oral health concern that needs attention, then reach out to our team of talented and skilled oral surgeons. We're ready to help you enjoy optimal results.
Schedule Your Tooth Extraction Today
We want to help you avoid major complications from issues like wisdom teeth, so we can safeguard your oral health. If you would like to learn more about extracting a tooth or about any of our other oral surgical procedures, then contact your Santa Rosa, CA, oral surgeons by calling (707)545-4625. Optimal oral health and a beautiful smile are always possible!