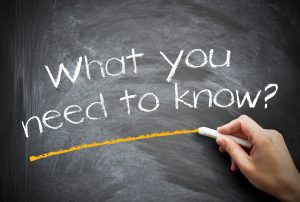 You may have some idea about how long you'll need to rest after your oral surgery, the types of things you'll have to change over the next few days (like your eating habits), and more. However, what about right when your treatment is over and you're about to head home? Do you know what to expect from this brief part of your entire experience? Let's discuss the few details you can expect during this window of time, so you have a good understanding of how your visit will unfold.
You'll Only Leave Once You're Stable (And With Someone)
You're not going to hop up out of our dental chair, get into the driver's seat, and head home after your oral surgery. Instead, you can expect to take time as the sedation you received wears off. We will wait until you're stable and are ready to head home steady on your feet (and with the help of a friend or loved one). You cannot drive right away and you need to be monitored for a little while, so remember to plan to have someone you trust by your side!
We Will Explain Your Aftercare Instructions
We won't send you home with papers full of instructions that we haven't covered. Instead, we will first cover the details regarding how to care for yourself after your oral surgery, so you know what to expect. Of course, if questions arise, you are encouraged to give us a call!
We May Provide You With A Pain Medication Prescription
Before you head out the door, we may also send you home with a prescription for a pain medication if we think you may need it. Patients frequently do perfectly fine with an over-the-counter analgesic. However, should you require something stronger, you'll be ready.
Call Us With Your Questions
As always, if you have questions about your upcoming oral surgery or you have questions after you visit us for a procedure, we are always happy to speak with you. Schedule the time you need in Santa Rosa, CA by calling Santa Rosa and Rohnert Park Oral Surgery at 707-545-4625 to schedule your visit today.