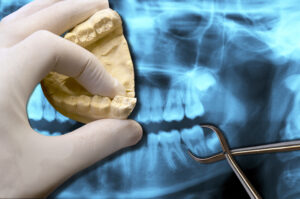 Some people feel a bit nervous at the prospect of undergoing oral surgery, often worrying about the procedure being uncomfortable. We understand, which is why we have options that not only keep you comfortable, but help ease dental anxiety too! In today's blog, your Santa Rosa and Rohnert Park, CA, oral surgeons discuss dental sedation.
Our Experience
Did you know that our team is extensively trained in administering several kinds of anesthesia? We are licensed and accredited, and follow the same guidelines, monitoring, and safety standards that hospital operating rooms require. We use the latest advances in medication and technology to provide comfortable and quality care for kids, adults, and the elderly. Our team wants to make sure everyone receives quality care and improved oral health, and that they remain calm and comfortable even if they have high levels of dental anxiety.
Dental Sedation Options
We have a number of options to help you stay calm and comfortable. We have local anesthesia to numb specific parts of your smile, and general anesthesia to keep you in a state of sleep as you undergo treatment. We also have an array of sedation options. Nitrous oxide, commonly referred to as laughing gas, is administered through a mask over your nose. The gas helps you enter a calm state, but conscious enough to respond to the oral surgeon if needed. The effects wear off completely when the procedure ends, you can often drive yourself home! Oral sedation, such as valium, offers a deeper state of calm and takes time to wear off, so a friend or family member should be on hand to bring you home. IV sedation is the deepest form available, and helps you enter a very deep state of clam and no memory of the procedure at all. Again, you will need someone to bring you home afterward. The option we recommend will depend on a number of factors, such as age, weight, medical history, and anxiety levels.
Common Oral Surgeries
We could use these options to keep you comfortable as we extract a tooth, remove wisdom teeth, place one or more dental implants, or even rebuild weakened portions of your jaw with grafting or sinus lifts. We can also address facial trauma and improve symmetry with jaw surgery. We also treat oral pathologies too! If you have any questions about the oral surgery options we provide, or about how we keep you comfortable during the treatment process, then contact our team today to learn more.
Do You Have Any Questions?
We want to ensure that every procedure is a comfortable one for our patients. If you would like to learn more about our calming treatment options, then contact your Santa Rosa, CA, oral surgeons by calling 707-545-4625.