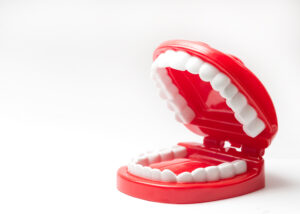 We know that oral surgery can make people feel a little nervous. But we don't want your anxiety to stand between you and a healthier and more attractive smile. Which is why we offer more than just anesthesia, we offer dental sedation too! In today's blog, your Santa Rosa and Rohnert Park, CA, oral surgeons talk about our approach to dental sedation.
Our Expertise
Our team has expertise in administering sedation before your oral surgery. We've helped patients of all ages, from pediatric patients to adults and even the elderly. We always follow strict guidelines and safety standards, the same you would find in a hospital operating room. We're also licensed and accredited to. In fact, our doctors have experience working with the Santa Rosa Memorial Hospital Trauma Team, so you and your family members are in good hands when it comes to oral surgery.
Choosing Your Calming Solution
How do we choose which option is right for you? First, we will take a look at your medical and dental history, and we will take your age and weight into account too. Our team will also assess your anxiety levels. We know that your dental anxiety is real, and we won't downplay it. We want to choose an option that helps you enter a calm and relaxed state, with little to no memory of the procedure. This way your fears don't stand between you and a better smile. This can make it possible to undergo tooth extraction, implant placement, grafting and sinus lifts, and other surgical procedures with comfort and ease.
Our Dental Sedation Selections
The most common option is nitrous oxide, also known as laughing gas, which is administered through a mask over the nose. The patient inhales the gas and enters a calm state. We can adjust the sedation with ease, and the effects wear off once the procedure ends, so you can drive yourself home or return to work or school too. We also have oral sedation, taken in pill or liquid form before the procedure. This is a deeper form of relaxation, and you may need to avoid food and drink in the hours before the procedure. The effects take time to wear off completely, so have a friend or family member ready to bring you home. The most substantial is the IV option. You enter a very deep state of calm and we will monitor you throughout the procedure. The effects will also take time to wear off completely.
Talk To Your Santa Rosa, CA Oral Surgeon About Anesthesia and More
Sedation dentistry can help you stay comfortable and relaxed even when undergoing oral surgery. If you would like to learn more about our calming solutions, then contact your Santa Rosa, CA, oral surgeons by calling (707)545-4625.