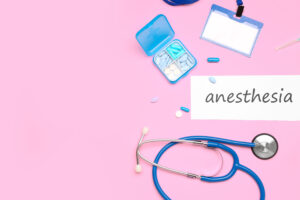 Do you need a major oral health procedure, such as tooth eruption, implant placement, or grafting and sinus lifts? If you need jaw surgery and have anxiety about seeing the dentist, then talk to our team about possible calming options. In today's blog, your Santa Rosa and Rohnert Park, CA, oral surgeons discuss our anesthetic and sedation options, and how we choose the right selections for our patients.
When You Need Dental Sedation
Our team recommends sedation along with local anesthetic for complex oral surgeries, as this can keep you comfortable and relaxed through the extensive time frame needed to complete the treatments. But these calming agents also help people with dental anxiety or special needs that make receiving care a difficult process. Our team can work with you to ensure you or your family members can enjoy a comfortable and positive experience at our office. We will complete every step of the process in-house as well, no need to go to other locations or offices for treatment.
Our Expertise
Our team has expertise in oral surgery and facial esthetics. In addition to our experience with oral surgery, our doctors are both members of the Santa Rosa Memorial Hospital Trauma Team, so they have knowledge and experience in working with serious facial injuries, providing care that not only repairs the smile, but also improves overall esthetics in the process, and helps prevent long-term complications. Our office is licensed and accredited, and we follow strict safety guidelines and protocols, the same level that are used in hospital operating rooms. We can help pediatric patients and the elderly, and everyone in between. We strive to ensure the comfort and safety of our patients, and the members of our team are extensively trained in the administration of anesthetic and sedation.
Assessing Your Needs
We have three different sedation options available for our patients. To find out which one is right for you, we will take your anxiety level account, as well as your age, weight, and your medical history. From there, we can choose the best calming agent, so you feel comfortable and relaxed during your visit.
Nitrous Oxide
The more common option is nitrous oxide, often referred to as laughing gas. This is administered through a mask over the nose, which provides a gas the patient inhales to instantly enter a calm state. You will be conscious and able to respond to our team members as needed, but will have little to no memory of the procedure at all. The effects can be adjusted during your treatment and wear off instantly once the procedure ends. In fact, some people can even drive home or return to work and school afterward!
Oral Sedation
Oral sedation, which is taken in a pill or liquid form prior to the procedure, provides a deeper state of calm. Patients take medications like Valium, and enter a calm state. You're still conscious, but have little to no memory of the procedure at all. You should avoid food and drink in the hours before the procedure, and the effects will take time to wear off. Since you'll be groggy you need a friend or family member to bring you home afterward. This is helpful for more complex procedures or for those with major anxiety.
IV Sedation
The deepest form of calming available is IV sedation, which is administered intravenously. Again, you need to fast prior to the procedure, and again you enter a very deep state of calm, with no memory of the procedure afterward. A trained anesthesiologist will be on hand to monitor you throughout the process. The effects will again take time to wear off, so have someone ready to bring you home afterward. We will send aftercare instructions and any necessary prescriptions with you. If you have any questions about how we keep our patient's calm and ensure they enjoy a positive experience at our office, then please reach out today. We look forward to helping you enjoy your best smile, and we can even work alongside your orthodontist and general dentist to ensure a seamless treatment transition.
Schedule Your Next Consultation Today
Our team wants to make sure that your oral surgery is a comfortable and relaxing experience, so you look forward to your next visit. If you would like to learn more about our calming solutions, then contact your Santa Rosa, CA, oral surgeons by calling (707)545-4625. We're ready to provide the oral surgery necessary to improve the health, beauty, and function of your smile for years to come.